Marmoleum, our linoleum brand
The bio-based floor
The best natural flooring solution
Marmoleum is a cradle-to-gate climate positive product range. It combines ecological values with contemporary design and offers an important contribution to a sustainable world. Forbo Flooring Systems is the world leader in linoleum, and we produce our Marmoleum floors using 97% raw materials.
Our Marmoleum floors are made from:
recycled and reused material
Climate positive flooring
Cradle to gate - without offsetting
Marmoleum is made from natural, rapidly renewable raw materials. The craft of manufacturing linoleum has evolved over the last 150 years – we have been driving this development through the Forbo Flooring Marmoleum brand.

Marmoleum is unique as it has a CO2 uptake in the product itself. Photosynthesis of the plant-based natural raw materials used in Marmoleum absorbs more CO2 than is emitted by their transport to the factory and production processing of the end product. This makes Marmoleum climate positive from cradle to gate, without offsetting.

Circular by nature
The restorative capacity of natural resources is the basis for the circular economy. In essence, linoleum is a bio-cycle product. This means that the natural raw materials can basically be composted and returned to the earth as nutrients for the newly grown natural raw materials.

Using recycled, up-cycled (i.e. cocoa shells and tall oil) and re-used materials is a circular economy principle that has been applied in Marmoleum for years. In our linoleum factories, installation off-cuts are collected and added to the recycling system, contributing to the 43% recycled content in Marmoleum. Other valuable streams, like jute or furniture linoleum backing paper residuals, are offered to parties that upcycle them into highly valuable or socially responsible products.
View the list of recycled content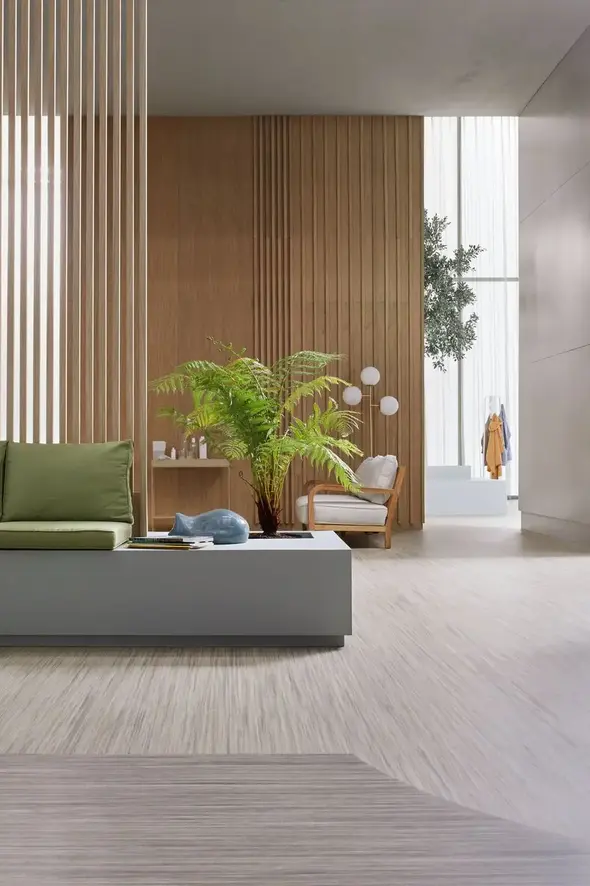 Making new marmoleum
From a 20-year-old Floor
We're not seeing circularity for floor coverings on a large scale yet. Solutions are especially limited where flooring is glued to the subfloor. Unfortunately, this applies to the vast majority of resilient flooring in use today. That is why Forbo Flooring Systems has recently taken on the challenge to fully recycle 13,000 m2 of 20-year-old Marmoleum flooring from the Delft University of Technology and turn it into brand new Marmoleum.
Read the full story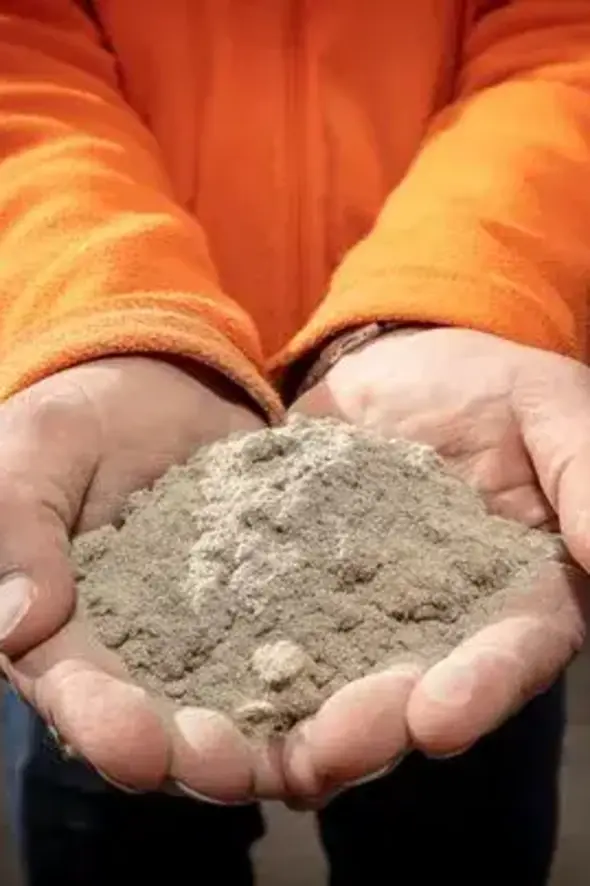 Sustainable innovation
Marmoleum Cocoa - upcycling in flooring
The Dutch region 'De Zaanstreek' – the region where our Marmoleum factory is located – is an area where a lot of cocoa is produced and processed. This gave us the inspiration for our new Cocoa floor covering: a combination of our sustainable Marmoleum flooring mixed with cocoa husks.

The tough cocoa husks are a waste product from cocoa production. We collect and grind the husks and spread them onto the Marmoleum. The cocoa husks themselves have beautiful colour variations that give the floor a unique granular look & feel.

Our Marmoleum Cocoa floor covering with its unique cocoa husk enhanced linoleum design has been awarded the iF DESIGN AWARD 2017 and the Red Dot Design Award 2017.

Read more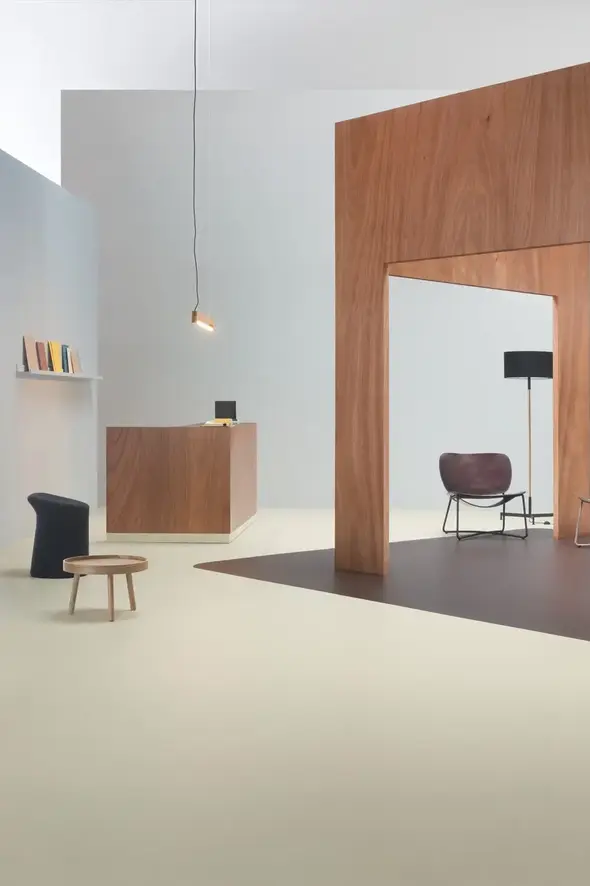 Naturally prevent the growth of bacteria
While the larger problems of bacterial infection and indoor environmental health may not lend themselves to quick, easy solutions, some steps can create an immediate improvement. A good first move is to replace products that add to the problem with ones that reduce the risk naturally. Independent tests prove that MRSA and staphylococcus aureus do not multiply on Marmoleum.

Marmoleum is made of natural ingredients that resist microbial growth by their very nature. Thanks to the natural raw materials that go into the production (specifically flax seed oil) Marmoleum has a natural ability to inhibit the growth of bacteria stems. An inherent property of the product, the anti-bacterial qualities of Marmoleum won't diminish over time, giving peace of mind and constant protection from the moment it is installed.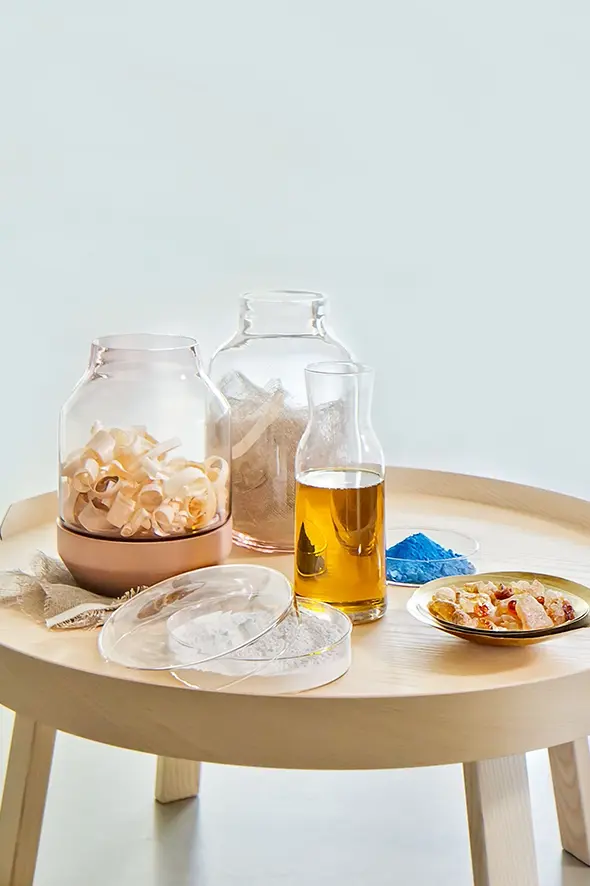 Our floor coverings
meet the building requirements
All our flooring products comply with emission guidelines according to AgBB and M1 standards. We have also certified some of them according to FloorScore. When it comes to building rating systems, most products achieve A or A+ ratings in BREEAM. In LEED, most products directly or indirectly contribute to the following categories and credits:

• Materials and resources building product disclosure and optimisation → EPD up to 2 points

• Building product disclosure and optimisation → sourcing of raw materials up to 1 point

• Construction and demolition waste management → up to 2 points

• Indoor environmental quality → low emitting materials up to 3 points

• Acoustic performance → up to 1 point