Building challenges and our journey
Meeting the building challenges
Meeting the building challenges
By going round to the beginning
As a leader in sustainability and superior flooring solutions, we have a responsibility to keep pushing the industry forward. The most important building challenges nowadays will be quickly explained.
Sustainable sourcing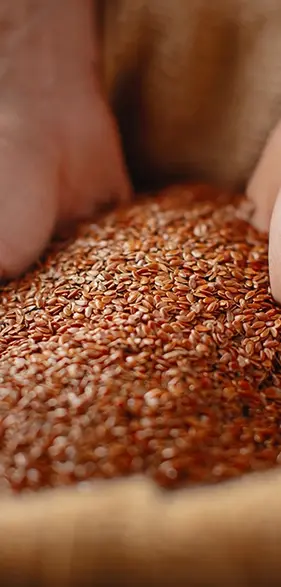 Building & the environment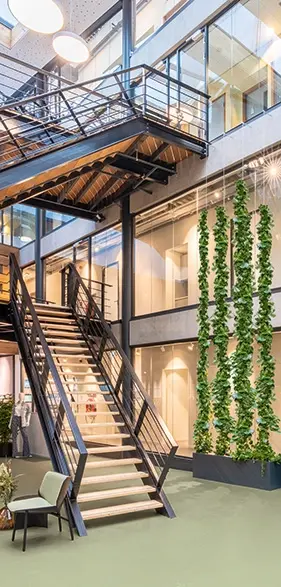 Closing the recycling gap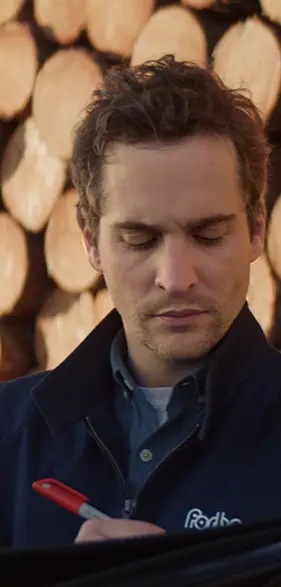 A circular value chain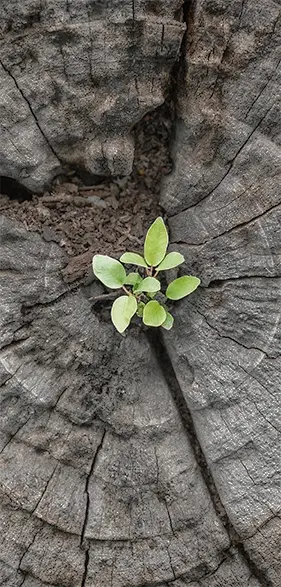 Our journey to meet the challenges
By moving forward
Product development & design
We develop and design flooring solutions to create value during use and after, keeping both the environment and users in mind. Our focus is on designing flooring with renewable and recycled materials. This enables us to deliver products that help take care of both the environment and you.

We aim to create easy-removal solutions that are eco- and human-safe in all product categories while contributing to recycling schemes worldwide. That means you get products that are easy to install and remove – enabling a smooth recycling process.
More information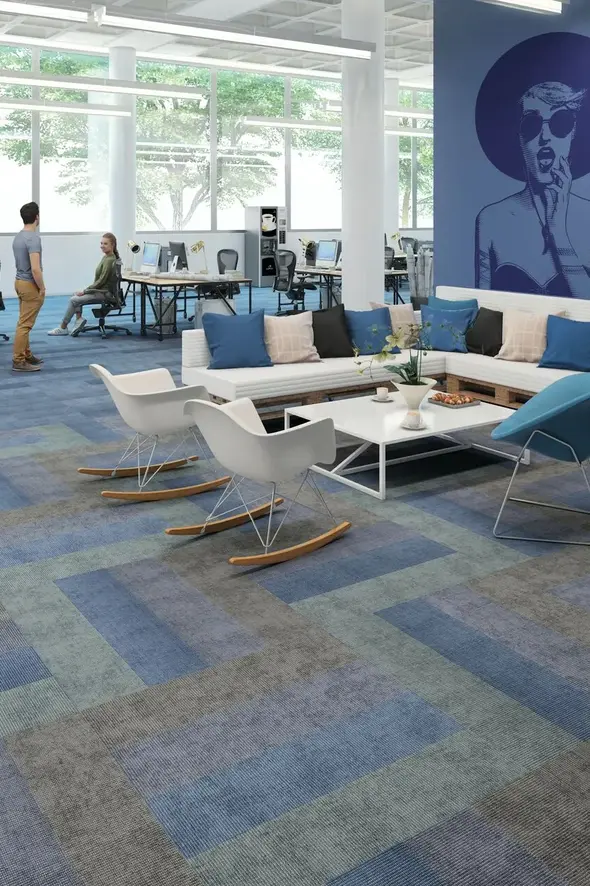 Sourcing & raw materials
To make sure our products are completely sustainable, we set the highest standards for sourcing and materials. Our products are third-party verified with environmental declarations such as LCAs, EPDs and HPDs.

We aim to only use 100% harmless and traceable raw materials and increase the amount of fully bio-based products sold. That means you get products that are completely toxic- and phthalate-free and sourced from natural raw materials to work with, not against, the environment.
More information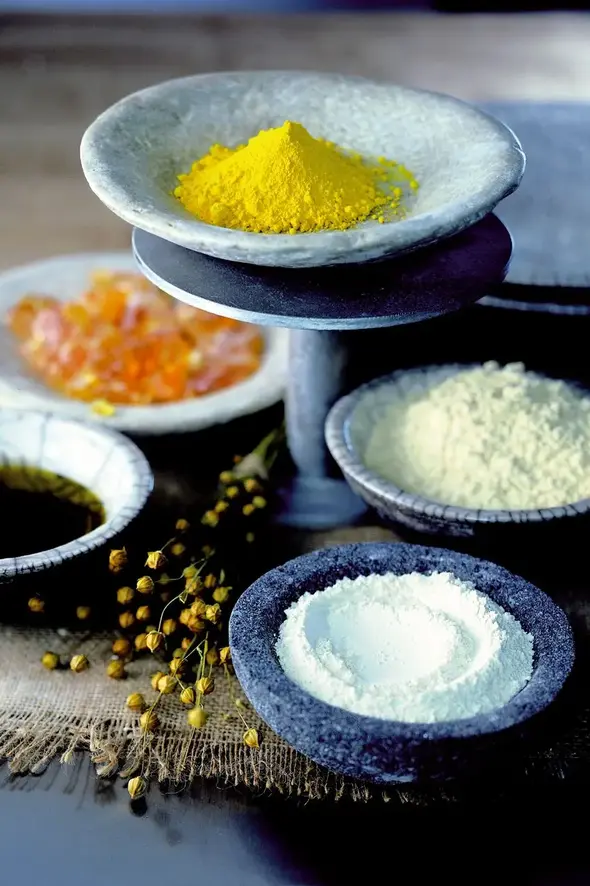 Carbon-neutral and zero-waste production
We don't just aim to only use sustainable materials for our products. We also aim to make our products as sustainable as possible. That's why we are working towards a zero-waste production cycle and products made using as much recycled material as possible.

We make flooring solutions that are as green as possible from design to end-of-life and are produced, where possible, with 100% renewable energy sources and rapidly renewable raw materials. This is how we produce products that are truly CO2 neutral without the need for off-setting.
More information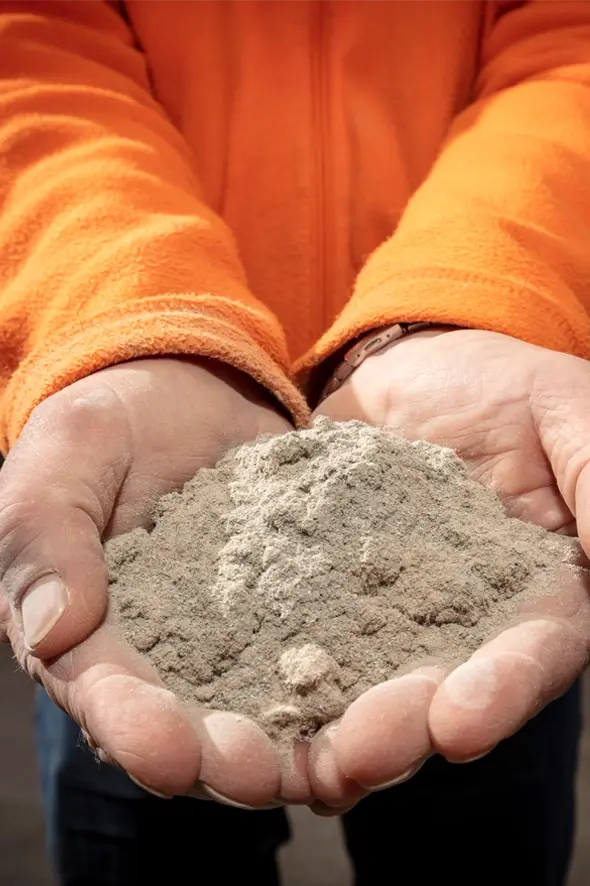 Highly durable & fit-for-purpose solutions
Sustainability and longevity go hand in hand – the less energy we spend creating, installing, removing, repairing and recycling products, the less energy we use overall. That is why our flooring solutions are made to withstand stressful environments in addition to being easy to clean, thereby significantly reducing your cleaning costs.
We also offer short-term solutions that can be used over and over again.
More information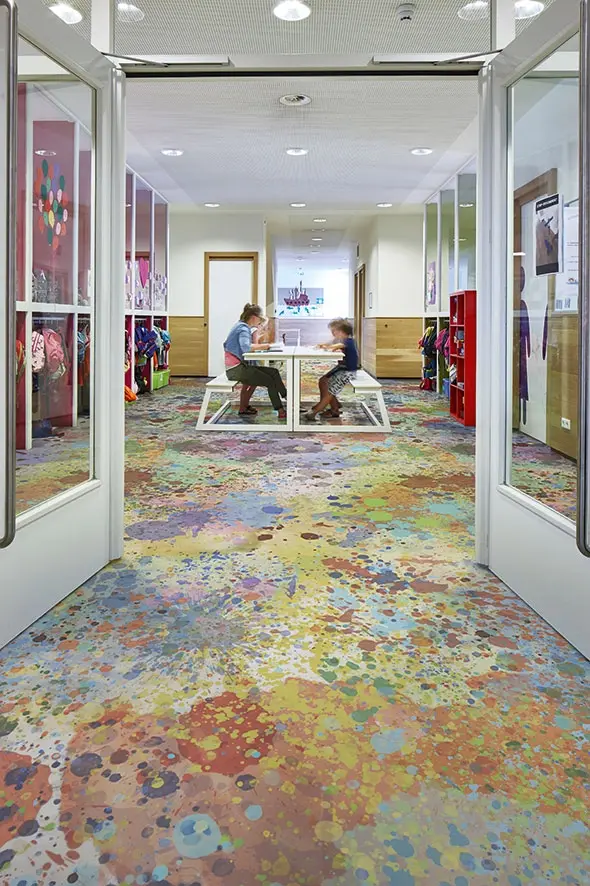 Recreating value at the end
To become truly sustainable, we need to close the loop. We do that by continuously improving our modular offerings and finding ways to recycle them at their end of life and working with local recycling schemes. We also design floors that are made of recycled materials, so your old floors can be repurposed today – and tomorrow.

We aim to ensure flooring materials are fully recyclable and help drive the implementation of economically viable take-back schemes since not all materials can be infinitely recycled. That means you get products with up to 25% recycled from sources such as fishnets and post-consumer waste.
More information
Contact
Do you want to know more about our sustainability strategy, our flooring solutions or any other topic? We are here to help you!
Get in touch