Textile flooring
The recyling hero
High recycled content in our textile flooring
On average, we can claim the highest percentage of recycled content by weight in the industry for our carpet tiles, up to as high as 56%. For our Coral textile solutions we use Econyl: yarns which are sourced from waste fishing nets rescued from the oceans. The yarns are made from 100% regenerated material. Our modular Flotex backings are made with recycled PVC.
Entrance flooring
Keeping flooring clean makes them last longer
Forbo Flooring Coral in Krommenie is the factory where we produce the Coral entrance products. Well-designed entrance flooring not only offers a sustainable solution in and of themselves, but they also contribute to the sustainability of the building in which they are used, throughout the life cycle of that building.

Our entrance floor covering can stop up to 95% of dirt from being walked into the building. In this way, entrance flooring can protect the quality of an interior, lengthen the use of a floor and cut down on cleaning and maintenance costs and the use of detergents. We use yarns that are upcycled from old fishing nets for a large number of our Coral collections. The primary backing of our Coral Welcome entrance flooring is made from recycled PET bottles.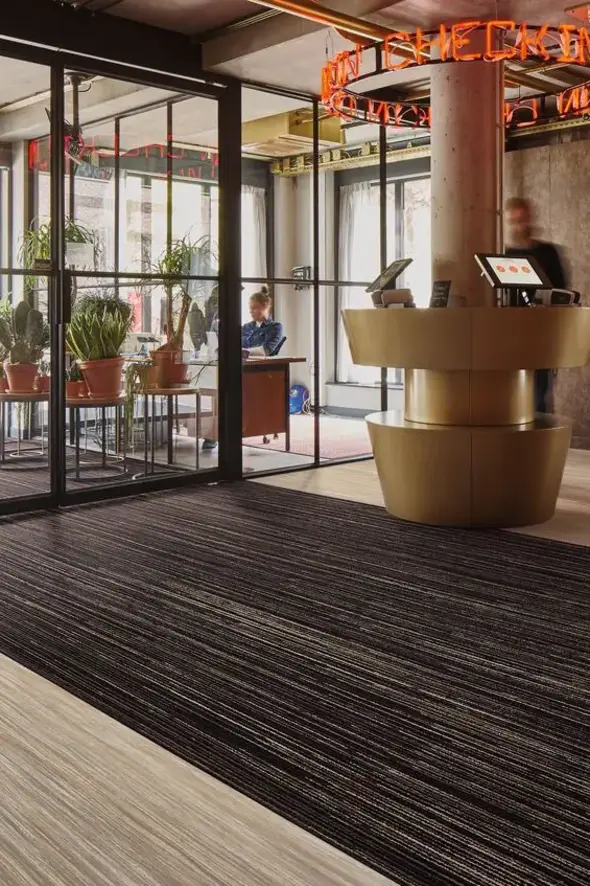 Leading in recycled content
Forbo's carpet tiles designed for sustainability
By weight, our carpet tiles are among the carpet tiles with the highest recycled content in the industry. On average, the percentage of recycled content by weight is at least 57%. Some of our ranges, for example Create Space 1, even have a recycled content by weight of 75%. We also manufacture random-lay/batchless tiles that reduce installation waste to less than 2%.

Installing with random-lay tiles provides the option to replace parts of the floor with heavy wear without impacting the overall design.

We are also experimenting with end-of-life solutions, especially those that involve separating the tiles' textile layer from their backing.

View the list of recycled content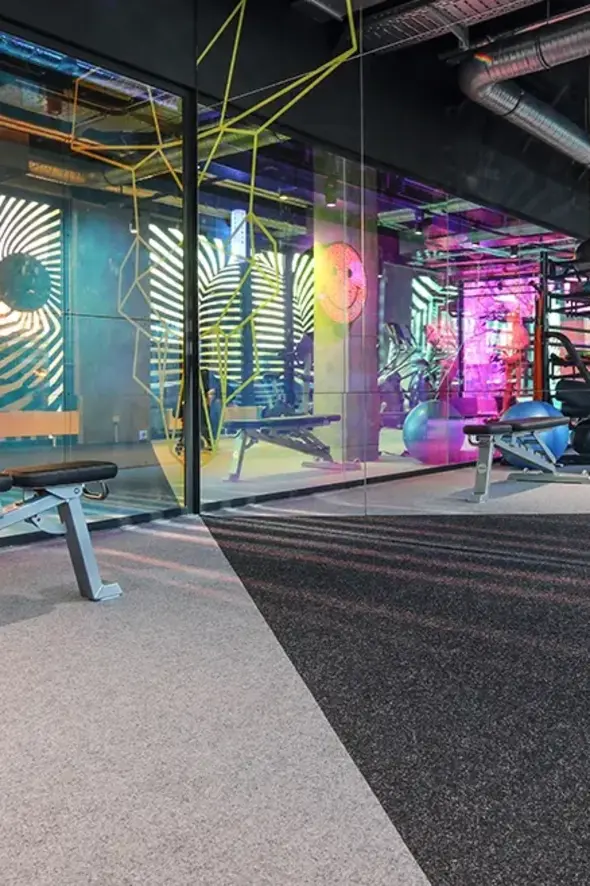 Flotex - hygienic, cleanable & durable
Durability lengthens the life of the floor, which is better for the environment
Both hygienic and washable, Flotex nylon carpet is an example of the type of innovation that opens up new segments for textiles. Not only in hospitality, leisure spaces and offices, but also in care and cure facilities, schools and public buildings.

In our factory in Ripley we produce Flotex sheet and tiles. Since 2001 we almost completely eliminated our use of landfill by installing the first recycling plant of its kind to convert pre-consumer waste into high performance carpet tile backing. Today this facility processes nearly 50 tonnes of waste a week.

Our factory in Chateau Renault holds two digital printers which print the bespoke designs. In this factory we produce when we get the order so no unnecessary stock is held and therefore no landfill of old collections is being created.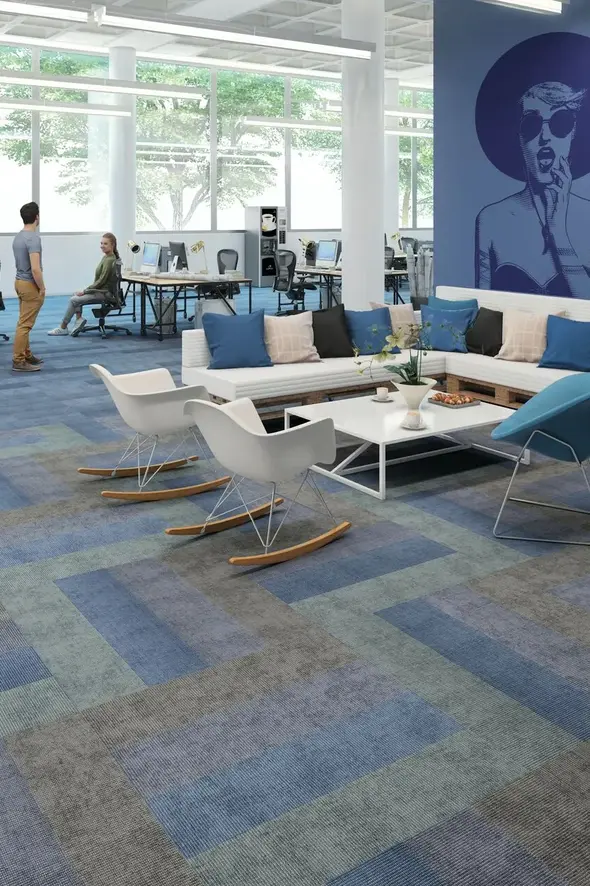 Textile flooring facts
100% of aluminium and steel waste from our Nuway production is recycled

Up to 49% recycled content in Flotex tiles and planks

Our Tessera Create Space 1 carpet tiles collection contains 75% recycled content