CLOSING THE LOOP
Taking back vinyl installation waste in Charleroi, Belgium
Until flooring can go fully circular on a global scale, we have started developing solutions on a regional scale by actively offering installation waste take-back programmes in instances where this is the most sustainable option, taking into consideration the carbon footprint of the necessary logistics. This way, we can get around current limitations and move forward in preparation for tomorrow.
CHARLEROI HOSPITAL INSTALLATION PROJECT
Recently, Forbo Flooring Systems carried out a large flooring installation project for the largest newly built hospital in Wallonia, Belgium: the Grand Hôpital de Charleroi (GHDC). The hospital is planned to open in June 2024.

Located on the Viviers site in Gilly, the 156,000 m2 GHDC will have 23 operating theatres, 32 intensive care units, 986 beds, 10 burn rooms, and a heliport. The hospital, which is located on the site of a former coal mine, aims to offer patients maximum comfort in a pleasant and safe environment.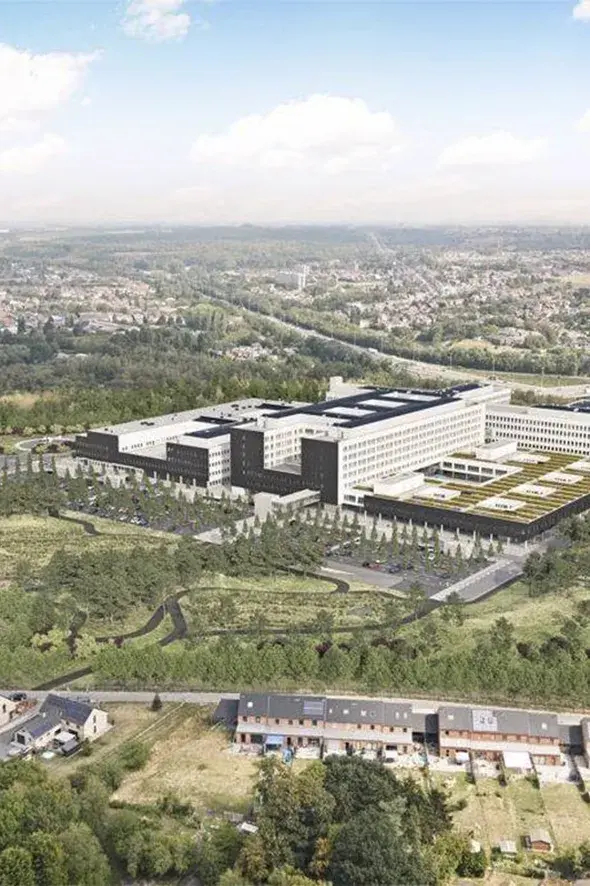 Take back installation off-cuts
Around 85.000 m2 of vinyl flooring and almost 13.000 m2 of textile flooring are installed in the new hospital. Although the necessary amount of flooring is always carefully calculated, and installation is carried out with as little waste as possible, you are always left with a certain amount of cut-off waste. Fortunately, thanks to our take-back programme, 'Back to the Floor, we are able to collect, recycle and reuse these cut-offs in our vinyl production process.

Watch the video for the full story.

The text continues after the video.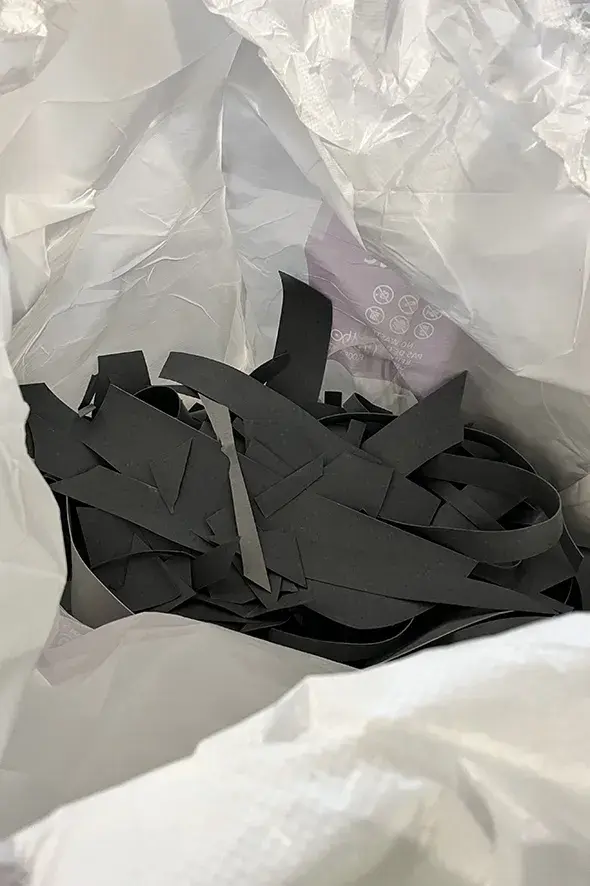 Processing waste in the factory
During installation, all vinyl installation off-cuts are collected in big bags and transported to the Forbo Flooring vinyl factory in Coevorden in the Netherlands, where they are carefully checked and sorted to be re-used in our products. People are often surprised when they hear that PVC can be recycled at least 10 times without losing its properties. In Coevorden, we have been processing cut edges and production waste for years, and in recent years, more and more installation residues have been added.

After sorting, the pieces, edges, or rolls of vinyl are ground until they are small enough for further processing. Some residues can then be added directly in the production process to make the backing of, for example, Allura Flex. For other residues, an extra step is required in which the chips are mixed with new raw materials and processed into a compound.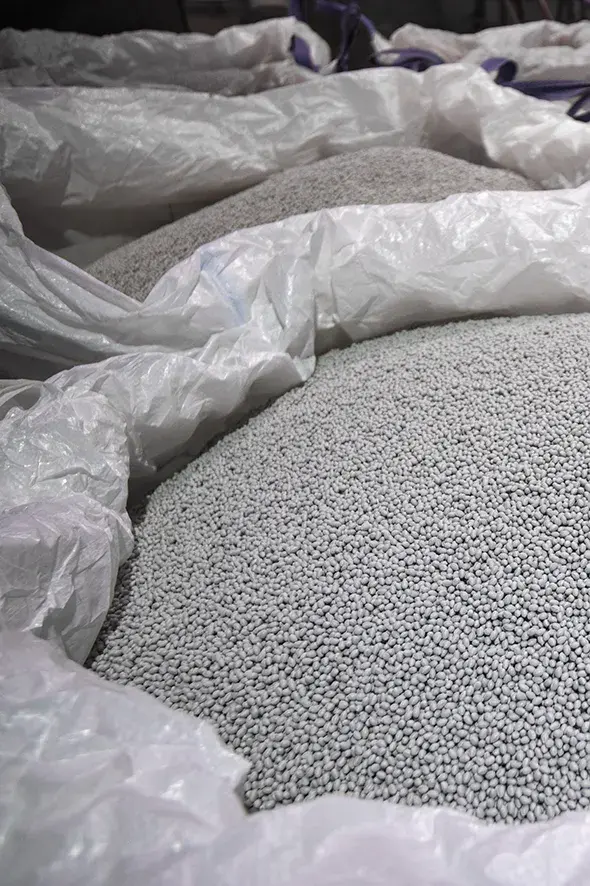 AUSTRALIAN LOCAL TAKE BACK PROGRAM
Forbo Flooring Systems Australia collaborates with Grass Hopper Environmental to offer an installation waste take-back program with our Marmoleum natural flooring when it's the most sustainable choice.

While managing post-consumer waste presents industry-wide challenges in terms of collection, transport, and processing, we actively partner with local organisations and industry bodies to recycle or repurpose our waste.

Forbo Australia along with other leading manufacturers is a founding member and part of the Resiloop initiative, which is currently in development by the Australian Resilient Flooring Association. This government-backed project aims to establish a functioning take-back and recycling program for resilient flooring, with a specific focus on PVC materials.
Read more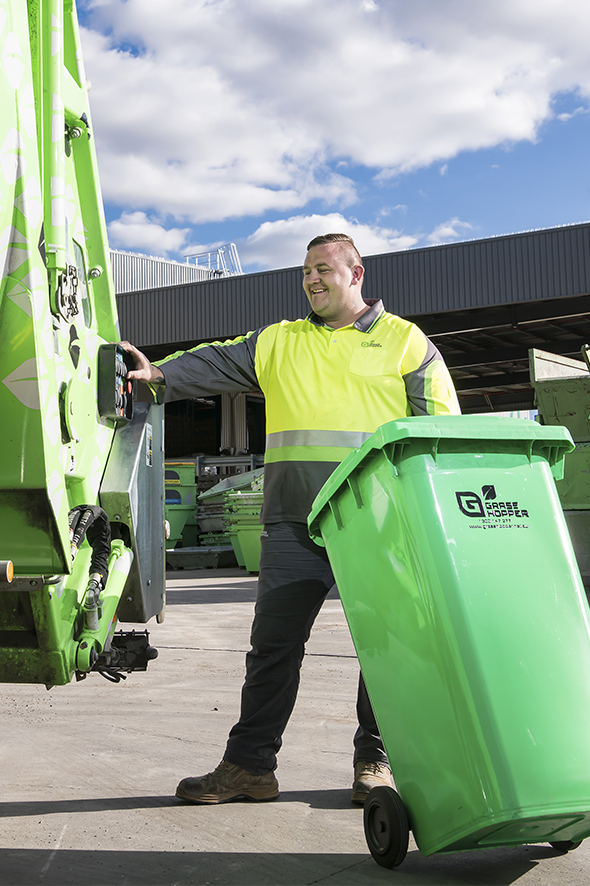 WANT TO KNOW MORE?
Do you want to know more about our take-back program in collaboration with Grass Hopper Environmental, and how you can get involved? Contact us via the link below.


Contact us