Circular Marmoleum
Making marmoleum from an old floor
Making new Marmoleum
from a 20-year-old floor
Currently, circularity has not yet been achieved on a large scale for floor coverings. Solutions are especially limited when the flooring is glued to the subfloor, which is the case for most of the resilient flooring in use today.

In 2021, a project was initiated with the Technical University of Delft to take back 13,000 m2 of old Marmoleum which had been installed in the Faculty of Electrical Engineering, Mathematics and Computer Science (EEMCS) for over 20 years. The challenge was to fully recycle these floors into brand new Marmoleum, a task which is quite uncommon in the world of linoleum.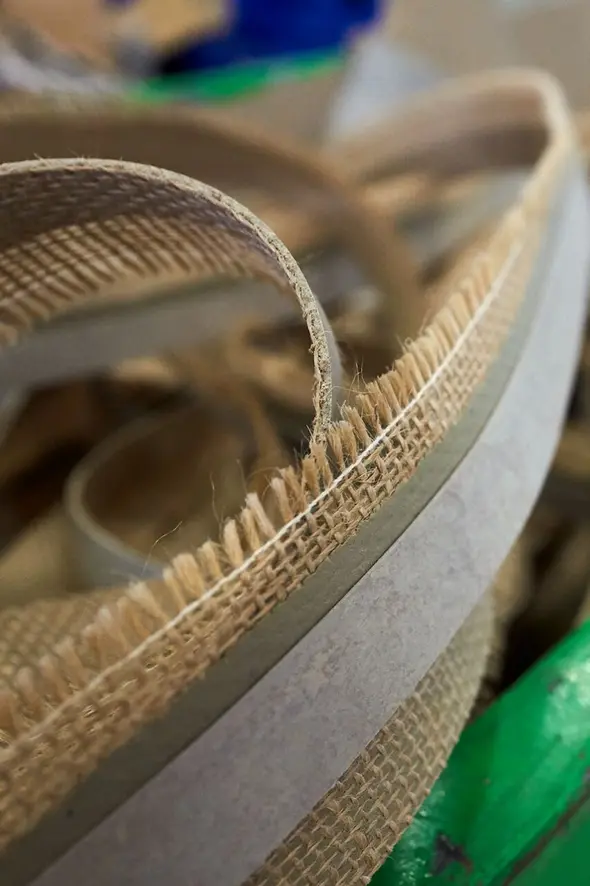 Recycling in steps
Renovation is usually a matter of demolition and reconstruction, but the project for TU Delft required a more delicate approach. Both the subfloor and the floor covering needed to remain as intact as possible and contamination of the material had to be avoided. With a special floor stripper, the Marmoleum was removed quickly and meticulously.

The individual sheets of removed linoleum, which were thirty centimetres wide and two and a half millimetres thick, were rolled up and collected in wheeled containers.
From flakes to powder
Once removed from the building, the floor was cleaned to be free from glue and screed material, and was then scrapped and grinded. The purity of the material meant that the ashes could be used for the cement industry and about one third could be reused in new linoleum which, which was made up of almost 50% recycled content from the old floor.

Another part of the old linoleum was grinded into a powder and used by Dutch company CooLoo to produce soft seating for the faculty lounge areas, finished with a coating made from the old Marmoleum floors.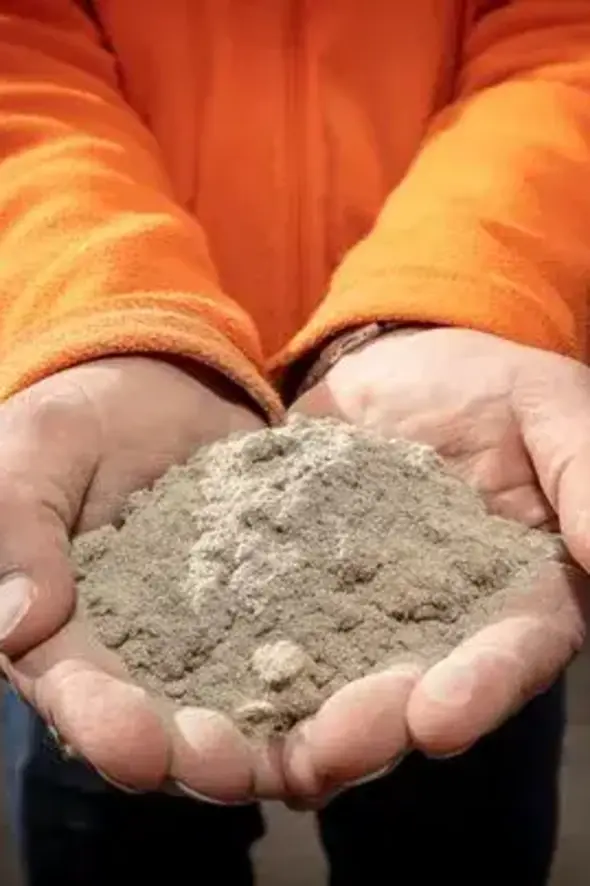 Future circular solutions
With more and more flooring being installed without adhesive, circular solutions will become easier in the future. But with or without adhesive, going fully circular for old floorings still requires a clean recycling flow, a good supply chain and a well-thought-out, environmentally-friendly production method.

The conditions will differ for each project and always need a thorough assessment, but trialling different methods means that we are steadily learning what it means to go fully circular.
See the end-of-life challenges we face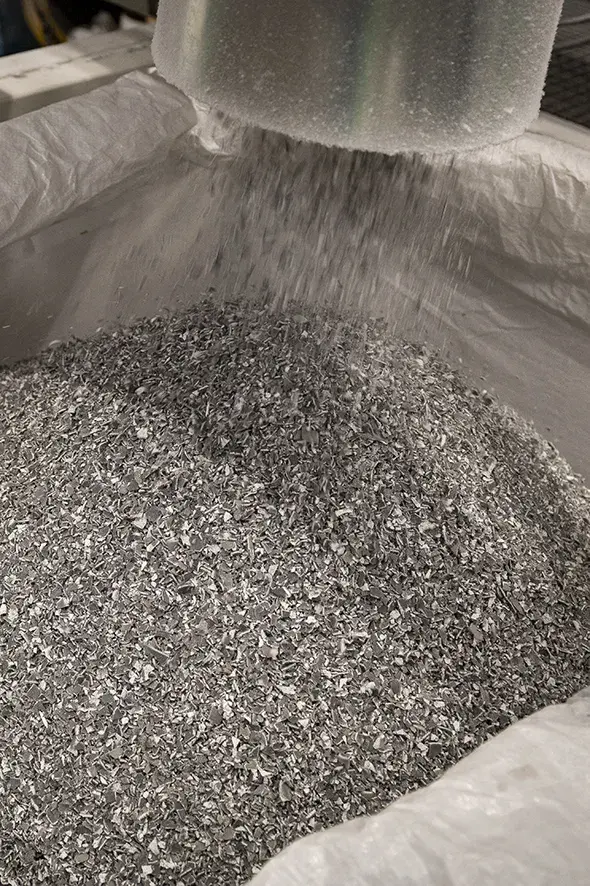 More inspirational articles
Would you like to read more articles on Forbo Flooring and sustainability? Visit our Forbo Stories page.

Discover Forbo Stories